Communicating with Slack
At Dereham Photographic Club we've been using Slack to keep in touch. It's a simple messaging app available for PC's, Mac's and mobile devices. Club members are regularly chatting, getting help, sharing ideas, posting images and organising days out!

To get started simply follow the steps below.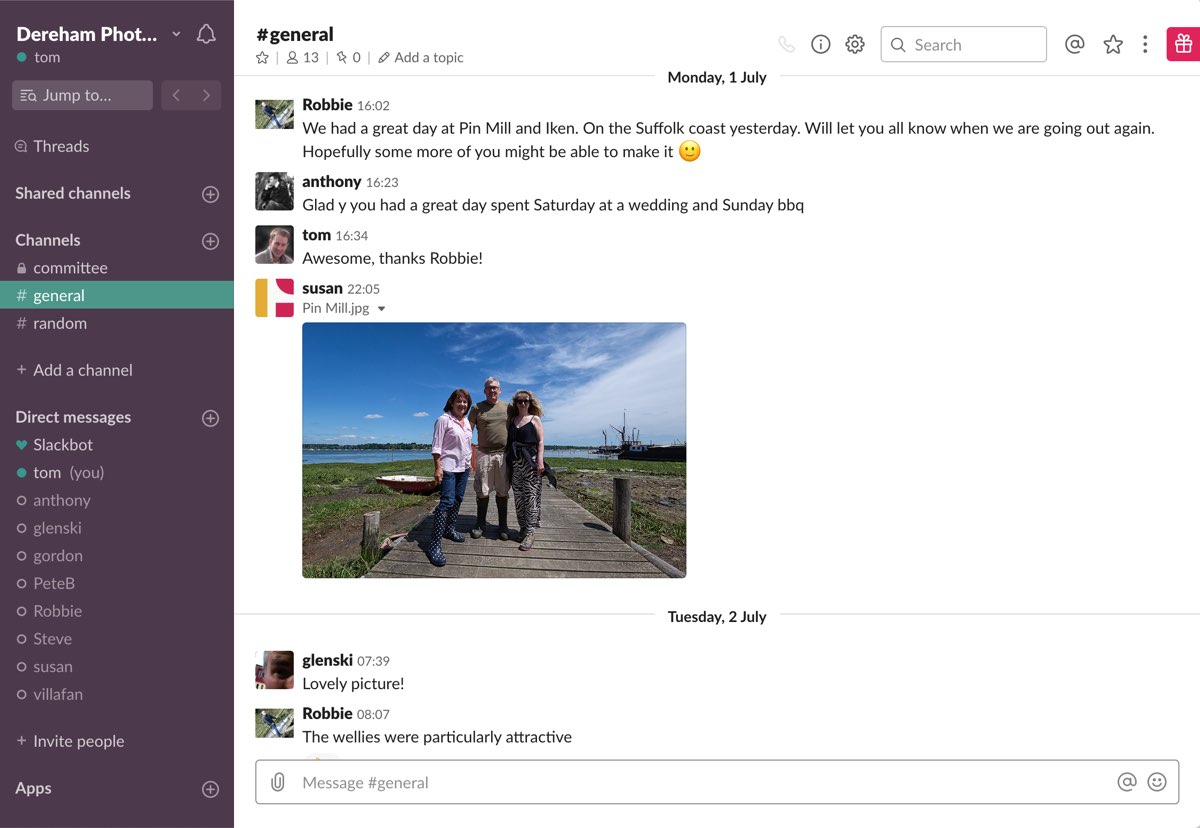 Step 1 Click the Sign Up button.
Step 2 Enter your email address and click the "Verify email" button.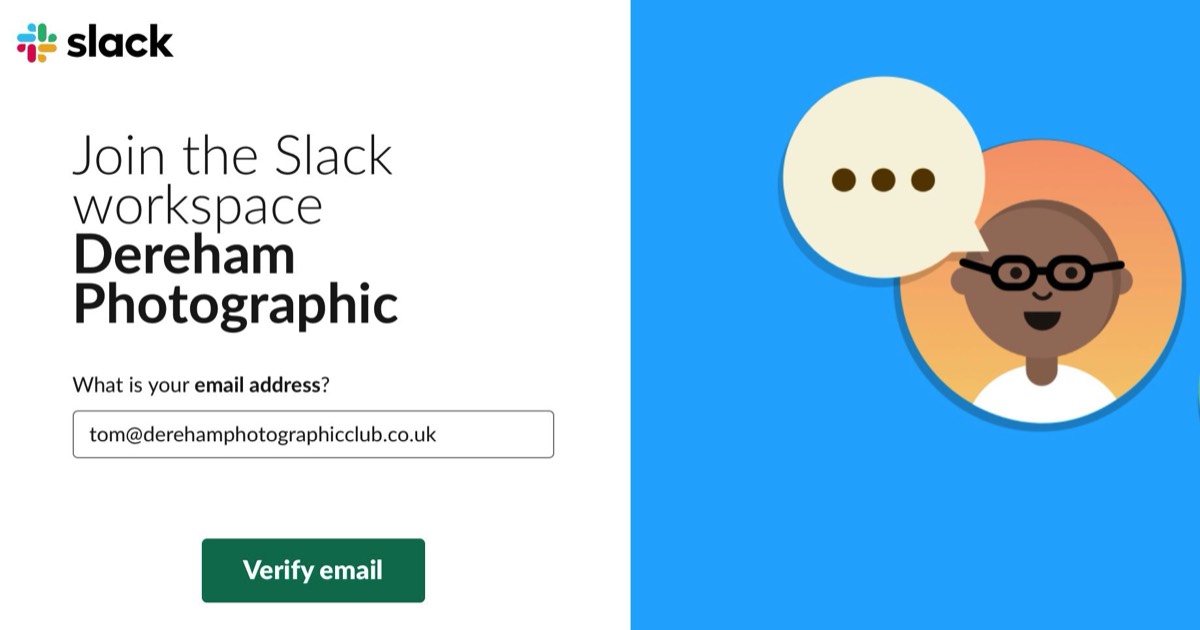 Step 3 Check your email and click the "Confirm Email" button. If you can't find the email, remember to check your spam folder.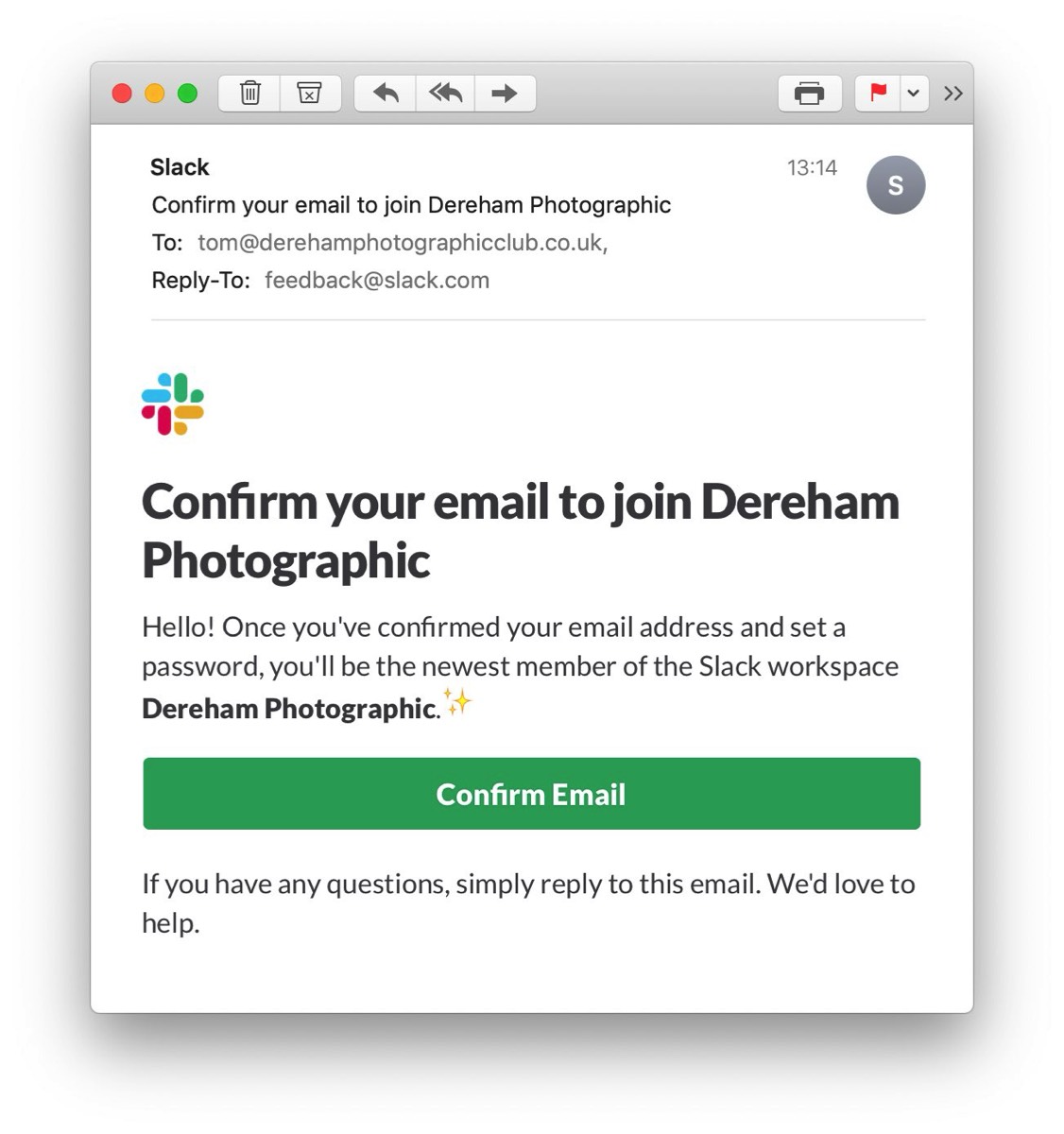 Step 4 Enter your name and create a password then choose if you'd like to receive emails from Slack and click "Create Account".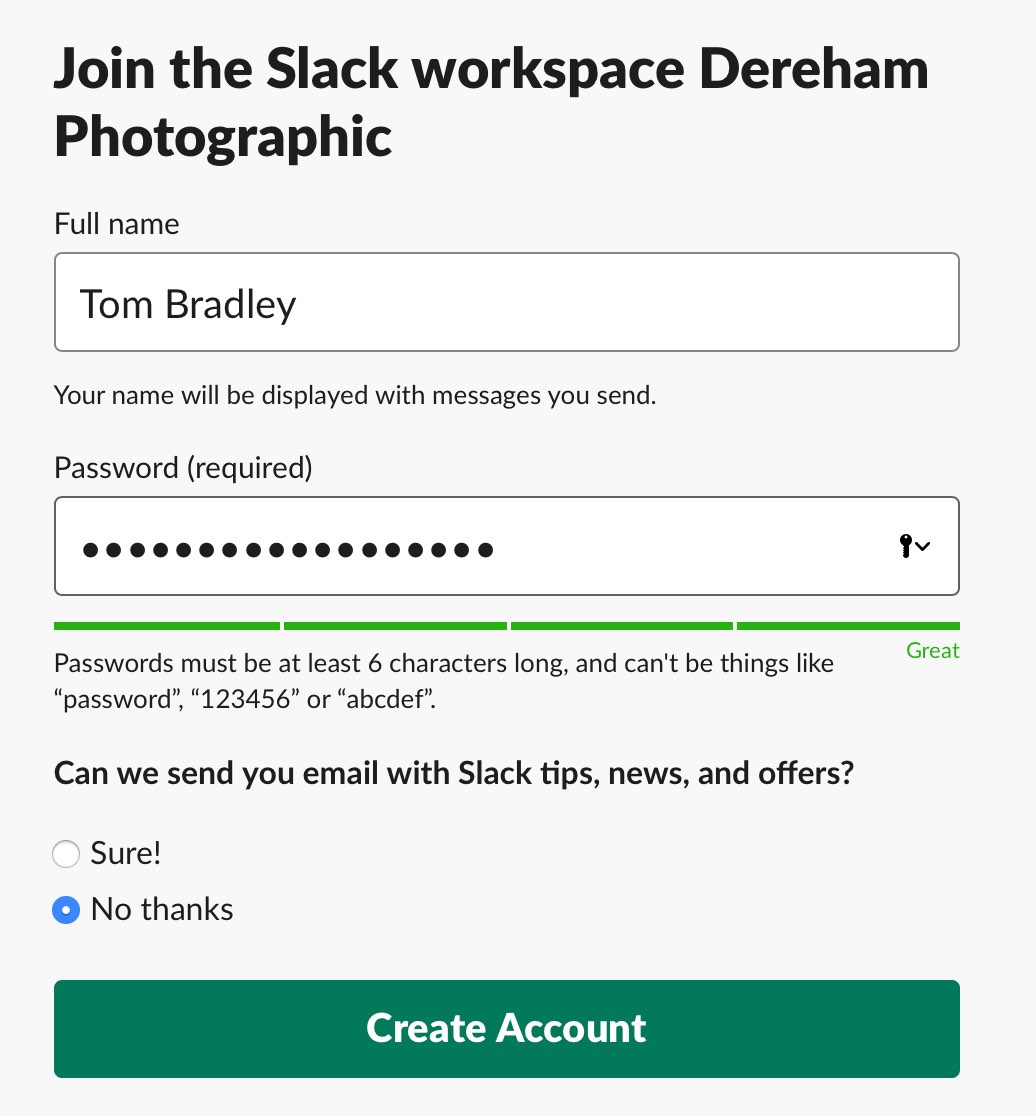 Step 5 Enjoy Slack!
Slack will open in your browser and you'll be able to see previous conversations and send messages.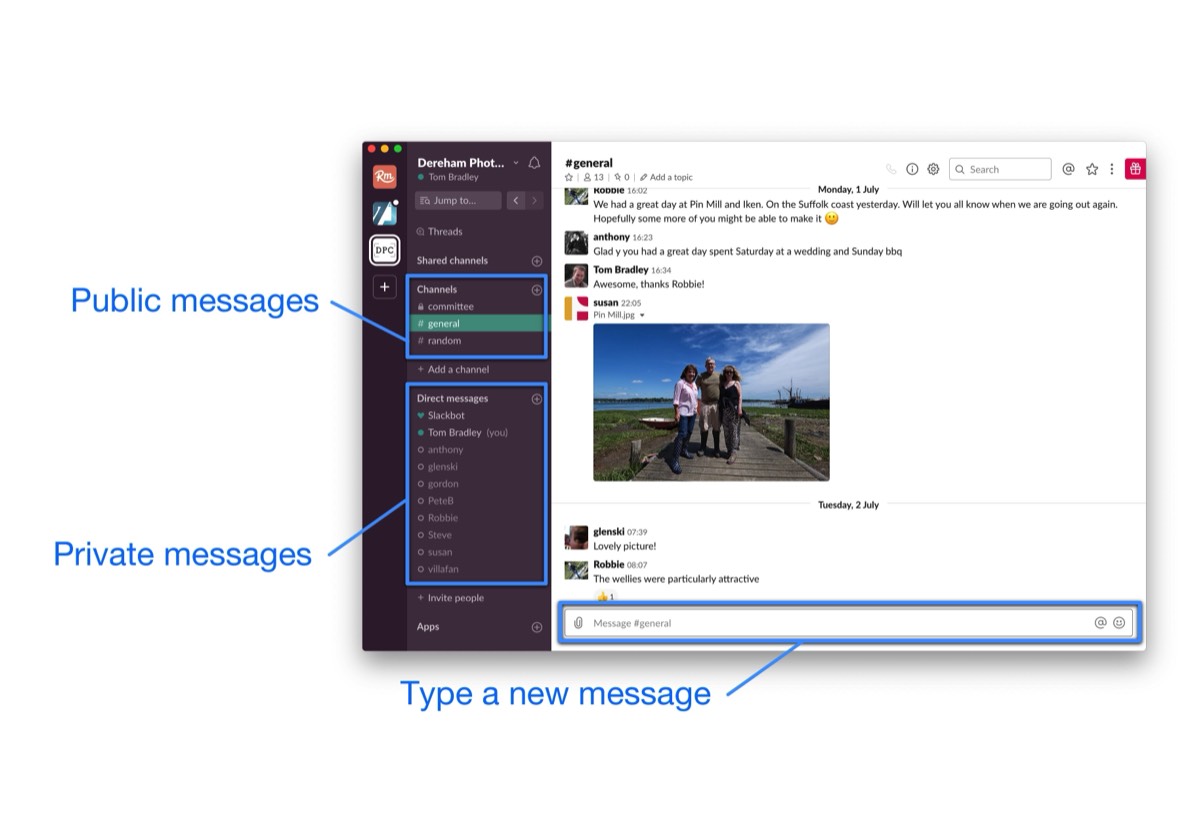 Signing in
Workspace Name: derehamphotographic.slack.com
If you sign out of Slack in the browser or download the app, it may ask for a workspace name when signing in. Just type in derehamphotographic then enter your email and password.
Alternatively, click the "Open Slack" button.